Congratulations to the 2020 IBWSS Communication Award recipients!
The IBWSS Communication Awards recognize the creative ways boating and water safety advocates are communicating with the public about safety on and in the water. Browse the 2020 recipients to get inspired for your next boating and water safety outreach effort.
Corporate Social Responsibility
Acknowledges organizations who use communication efforts to promote boating and water safety in a way that is socially responsible.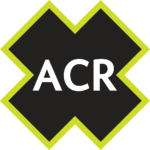 Through real-life survivor stories, ACR Electronics, Inc. Survivor Club recognizes the life-saving importance of boaters and other outdoor enthusiasts using a 406 MHz beacon to greatly improve their chance of survival in an emergency situation. Since the inception of the Cospas-Sarsat Search and Rescue program in 1982, electronic beacons transmitting distress signals have resulted in over 35,000 people rescued worldwide. Learn more.
Platinum
Recognizes the overall winner of the IBWSS Communication Award user-submitted entries.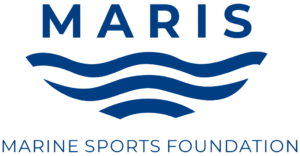 The Marine Sports Foundation (Maris) hosts events, classes, offers on-water training, free vessel safety checks, and more to advance boating and water safety throughout Japan. Each year, over 3,000 Japanese residents participate in Maris' local efforts for the Safe Boating Campaign, reminding boaters of the importance of boating safely. Learn more.
Giveaway

The Lake Granbury Water Safety Awareness Day is organized by the Brazos River Authority in Texas. The event is held to promote boating and water safety as a community service to Granbury and Hood Counties, providing free giveaways such as child life jackets, rubber duckies, sun glasses, floating key chains, waterproof cellphone cases, frisbees, and other giveaways. View 2019 event summary.
Digital

At the 2020 Miami Boat Show, the Sea Tow Foundation' Life Jacket Selfie Giveaway Contest promoted fun boating and life jacket wear. To enter, attendees would take a selfie photo while wearing Sea Tow Foundation life jackets against the custom backdrop and posting their photos to the Facebook and/or Instagram using the hashtag. People unable to attend the Miami Boat Show could participate online by downloading and printing a free graphic from the Sea Tow Foundation's website and posting a selfie with it to social media with the same tags. Random winners received a prize pack. Learn more.
Print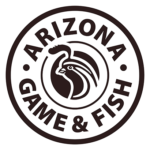 Paddlers and power boaters alike need to be prepared and have a plan for launching their watercraft. Common courtesy can go a long way to improve boating experiences. The Arizona Game & Fish Department's Boating Safety Education Program was approached by the Lake Pleasant Maricopa County Park to assist in boat ramp tips and alternative launch site locations to relieve some of the congestion at the main boat ramps. View print brochure.
Public Service Announcement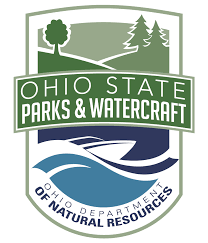 Ohio Department of Natural Resources Division of Parks and Watercraft manages Ohio's state parks and boating program. There are 75 state parks in Ohio. Throughout the spring and summer boating season, Ohio places PSAs in regional publications and at state parks, reaching thousands of local boaters and outdoor enthusiasts with the life-saving safety message to always wear a life jacket while boating. View PSAs.
Boating Safety Excellence
Recognizes individuals for their commitment to advance recreational boating safety.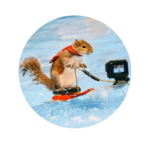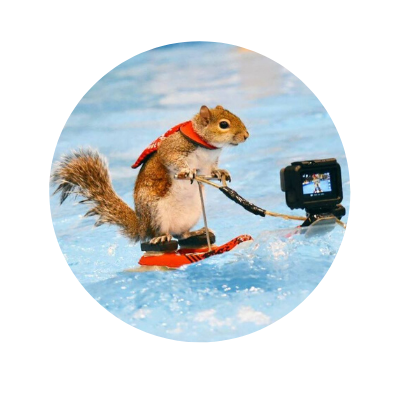 Lou Ann Best and Chuck Best Jr.

In 1978, Chuck and Lou Ann Best rescued a baby squirrel blown from her nest during a hurricane. Shortly there after, Chuck bought his daughter a remote controlled boat for her birthday. Their friends started teasing him saying that he bought it for himself, since he played with it all the time. Defending himself, he quipped, "I have to learn to drive the boat so I can teach my squirrel to water-ski!" The rest is history. Twiggy has been performing since September of 1979, traveling all across the US, Canada, Bermuda, Europe and Germany bringing boating and water safety messages to thousands around the world. Today, Chuck and Lou Ann's son, Chuck Best Jr. brings Twiggy to families around North America. Learn more.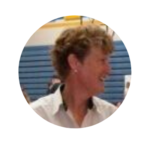 Kim Jackson

Kim Jackson is Arizona Game and Fish Department's Boating and OHV Safety Education Program Manager. Prior to joining AZGFD, Kim was Idaho's Boating Education Safety Coordinator and as the head ranger at Henrys Lake State Park, as well as the marine deputy for this remote mountain lake. When she wasn't busy saving stranded boaters, she spent her time teaching the park's visitors about the wonders of the area, how to stay safe while boating, and introducing local school children to the art of sled dog racing. She is a NSBC certified boating safety instructor, National Association of Interpretation certifie Interpretive Guide, and has attended training courses in close-quarters boat handling, PWC Rescue techniques, swift water rescue, paddlesports, and more. Learn more.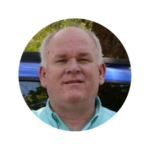 Brian Rehwinkel

Brian Rehwinkel is the Boating and Waterways Outreach Coordinator for the Florida Fish and Wildlife Conservation Commission. Prior to his tenure with FWC, he worked with Visit Florida and was responsible for welcoming visitors and prospective citizens to Florida. His work for FWC has continued his passion for working with people and providing them with a positive experience. Brian says his greatest achievement is when he encounters someone that has developed a voluntary behavior change, such as a life jacket habit, and attributes that change to an encounter with Brian either over the phone or in person at an outreach event. Learn more.