Meet the Speakers
More Coming Soon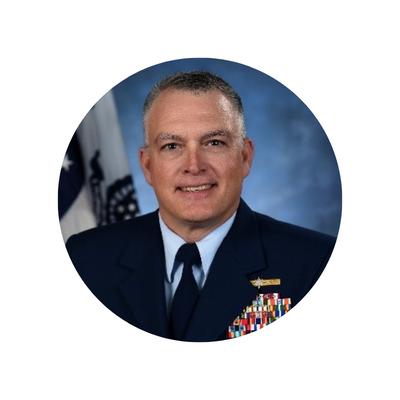 Assistant Commandant for Prevention Policy (CG-5P) | United States Coast Guard
Rear Admiral Wayne R. Arguin Jr.
Rear Admiral Arguin serves as the assistant commandant for prevention policy, and is responsible for the development of national policy, standards, and programs promoting marine safety, security and environmental stewardship. Three directorates carry out the mission including inspections and compliance, marine transportation systems, and commercial regulations and standards. Programs include Waterways Management, Navigation and Boating Safety, Ports and Facilities, Merchant Mariner Credentialing, Vessel Documentation, Marine Casualty Investigation, Commercial Vessel Inspections, and Port State Control. Rear Admiral Arguin is a 1992 graduate of the U.S. Coast Guard Academy, where he earned a Bachelor of Science degree in Naval Architecture and Marine Engineering and in 2001, he earned a Master of Science degree in Naval Architecture and Marine Engineering from the University of Michigan. Prior to his current assignment, Rear Admiral Arguin served as the director of inspection and compliance, also at U.S. Coast Guard Headquarters. His previous operational assignments include sector commander, sector New Orleans. He also served as executive officer of marine safety office Memphis, TN and prevention department head at sector lower Mississippi River where he coordinated waterways management, vessel inspections, mariner licensing and marine casualty investigations on the lower Mississippi River and its tributaries. Read Rear Admiral Arguin's full biography.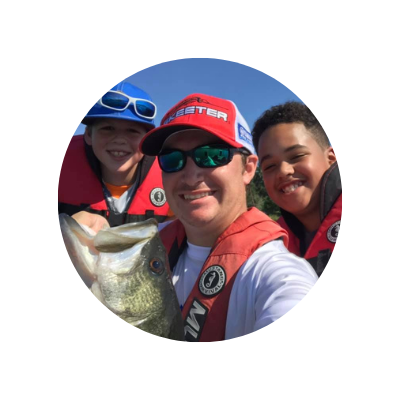 Professional Angler | Hunter Bland Fishing
Hunter Bland
Hunter Bland is a national boating safety advocate and a Bassmaster Opens professional bass angler. He was the driver in a boating accident that took place on January 14, 2017 with the University of Florida's bass team. This accident sparked his passion for safe boating and ultimately changed his life. In 2019, Hunter was awarded the National Boating Industry safety award for "Best Marine Marketing and Outreach" recognizing his boating advocacy work with Yamaha Outboards. He continues to advocate for safe boating on the water through national speaking engagements, video series, television, fishing tournaments, events, and social media. He is a member of the life jacket working group that helped draft the first annual U.S. National Water Safety Action Plan. He serves as an ambassador for the National Safe Boating Council and as a member of the Waves of Hope family. His goal is to continue to make the waterways a safer place by sharing his story across the country and positively change behavior to eliminate all water related tragedies. His sponsors include: Yamaha Outboards, Skeeter Boats, Mustang Survival, Yeti Coolers, The National Safe Boating Council, Toyota, 44 Tackle Co., Missile Baits, and Costa Sunglasses. hunterblandfishing.com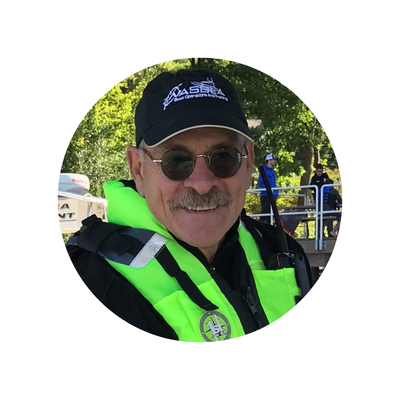 Boating and Water Safety Consultant
Virgil Chambers
Virgil served as the former chair of NASBLA's Recreational Boating Professional Certification Commission and is the current program co-manager of National Association of State Boating Law Administrators' (NASBLA) Inland Boat Operation and Marine Patrol Training program. Under his leadership as executive director of the National Safe Boating Council (1996-2013), he instituted the Wear It campaign, the NSBC Boat Control On-Water Training program, and was a founding member of the International Boating and Water Safety Summit (IBWSS). He retired from the Pennsylvania Fish and Boat Commission in 1995 as chief of boating safety education. While there, he developed Pennsylvania's public-school boating and water safety program, and the Pennsylvania Water Rescue program – one of the first recognized water rescue training programs for fire and rescue service personnel in the U.S. While in the U.S. Navy, he served aboard a patrol craft in the rivers of Vietnam where he was decorated for his actions in combat situations. He also served in the Army National Guard as an air-traffic controller. Chambers lives in Pennsylvania with his wife Pamela Dillon.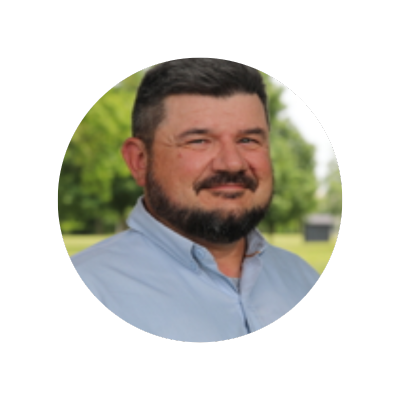 Education Director | National Association of State Boating Law Administrators
Mark Chanski
Mark joined NASBLA's team of professionals as the education director in June of 2019. Prior to joining NASBLA, Mark worked for the State of Connecticut's Boating Division for more than twelve years. While there, he initiated a number of innovative programs that focused on delivering the division's safe and clean boating messages to the public. Mark was the lead coordinator for the boating division's on-the-water outreach MV Prudence campaign, BOATS (Because Our Acquaintances Think Safety) Program, life jacket rebate program, paddlecraft education and outreach campaigns and the administrator of the Connecticut Department of Energy and Environmental Protection's first social media campaign, Facebook page, Boating in Connecticut. Mark has extensive commercial and recreational maritime experience. He holds credentials, licenses and certificates from the U.S. Coast Guard, American Canoe Association, Connecticut DEEP, National Association of State Law Administrators, National Safe Boating Council, and US Sailing. Mark has received numerous awards from state and national organizations for his efforts and achievements in the boating education field. NASBLA.org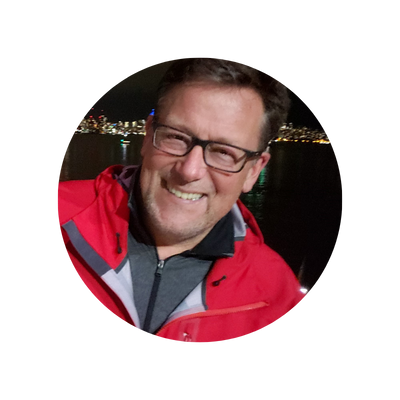 Flotation Certification Manager | Mustang Survival
Gordon Colby
Gordon Colby is the flotation certification manger for Mustang Survival, having been involved with life jacket design since working with Voyageur Accessories and Mad River Canoe in the late 1980s. In 2002 he and his wife embarked on nearly 20 years of developing the MTI Adventurewear brand, focusing on creating comfortable and affordable vests for paddlesports and nearshore sailing. Gordon is the past President of the Life Jacket Association and served as a subject matter expert on the National On-Water Standards panel. He and Lili enjoy sailing and canoeing in Plymouth, MA and on Lake Sunapee, NH, and any opportunity to field test life jackets rafting on the Rogue River, OR. mustangsurvival.com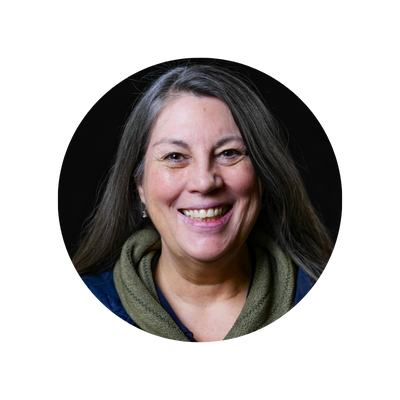 Product to Market Coordinator | Mustang Survival
Lili Colby
Lili Colby is the former co-owner of MTI Life Jackets. She and her husband, Gordon Colby, sold MTI to Mustang Survival in 2020, and continues her role as a "PFDiva" as Mustang Survival's Product to Market Coordinator and their Industry & Non-profit relations specialist. She served on the board of the American Canoe Association for 4 years and has recently joined the NASBLA Paddlesports Committee. She is also on the Northeast Center for Occupational Health and Safety's PFD Advisory Board. After decades dedicated to the Paddlesports Industry, she is actively engaged on the steering committee for the emerging Paddlesports Trade Coalition. mustangsurvival.com
Multimedia Supervisor | BoatU.S. Foundation
Alan Dennison
As the multimedia supervisor for the BoatUS Foundation, Alan's responsibilities include managing ongoing online learning projects, editing content, and collaborating with the amazing talent on staff. He has a degree in visual arts from Penn State University and a master's in business administration from University of Maryland University College. Alan began boating at a very young age on his father's sailboat in Barnegat, NJ, going on countless fishing trips with him, his grandfather, and uncle in Maine. Whether fishing or cruising, there's no place Alan would rather be than on the water. boatus.org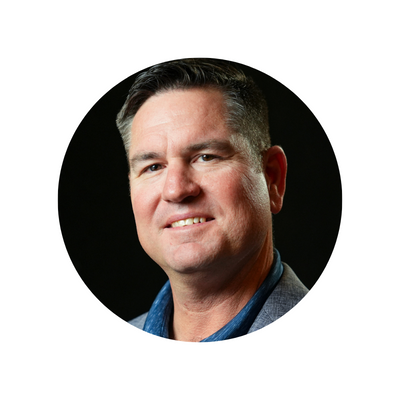 Associate Director of Waterfront | Eckerd College
Ryan Dilkey
Ryan Dilkey is the associate director of the waterfront program overseeing the Eckerd College Search and Rescue (EC-SAR) team, a community service program of full-time enrolled Eckerd students, who respond to over 500 calls for maritime assistance each year. EC-SAR is recognized as a valuable resource by the U.S. Coast Guard, 911 emergency responders, fire departments, law enforcement, and many others. As a student in the program from 1994-1998, he discovered his passion for helping others. Ryan graduated as a boat captain with over 200 rescue cases, and that same year, enlisted in the U.S. Coast Guard reserve. After 9/11 he was called to active duty and spent five years on deployments. He was commissioned as an officer in 2004 and continues his service today as a commander in the Department of Logistics for Contingency Operations and Deployability. Ryan is a certified instructor for the National Safe Boating Council and USA Waterski. He holds a Bachelor of Science degree in Marine Biology from Eckerd College and a Master of Education degree in College Students Affairs Administration from the University of South Florida. eckerd.edu/waterfront/ecsar/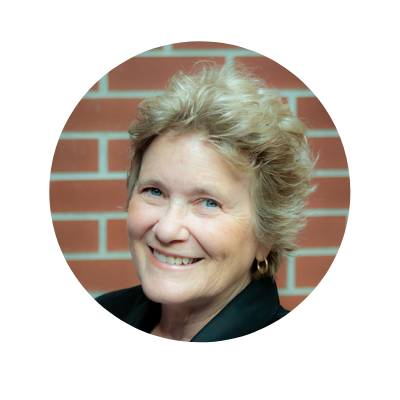 Retired Project Specialist | National Association of State Boating Law Administrators
Pam Dillon
Pamela Dillon retired in 2022 from the National Association of State Boating Law Administrators (NASBLA), where she staffed the National Boating Education Standards Panel and the Education Committee. Previously, Dillon served as boating law administrator for the state of Ohio, retiring in 2011 as chief of the Ohio Department of Natural Resources Division of Watercraft. She oversaw the state's comprehensive boating programs, including law enforcement, marine patrol training, boater education, facilities, boat registration and titling, and Scenic Rivers programs. Dillon served as executive director of the American Canoe Association from 2002-2007, working to develop strategic alliances with boating, outdoor recreation, paddlesport education, and conservation programs across the U.S. and Canada. In addition, Dillon served two terms as an appointed member of the National Boating Safety Advisory Council and, in 2019, received the U.S. Coast Guard's Distinguished Public Service Award. Dillon currently serves on the Board of Directors for the American Canoe Association and the Board of Governors for the World River Center and International Whitewater Hall of Fame. With her husband, Virgil Chambers, she is Program Co-Manager for the Inland Boat Operation and Marine Patrol Fundamentals Train-the-Trainer course under NASBLA's Boat Operation and Training (BOAT) program. nasbla.org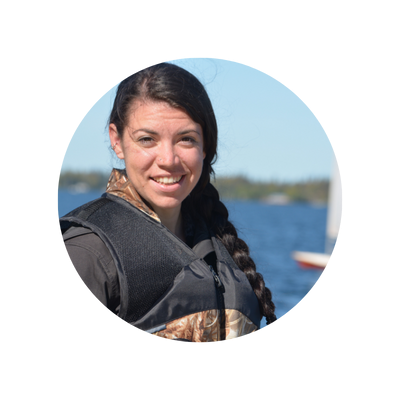 Education Coordinator | Alaska Office of Boating Safety
Annie Grenier
10 years ago, Annie Grenier joined the Alaska Boating Safety Program as an intern while studying at Alaska Pacific University. Now she serves as the education coordinator, continually improving and adapting their education programs for both kids and adults to reach more Alaskans in relevant and positive ways. Annie also serves on national committees and works to make the paddlesports industry safer for everyone.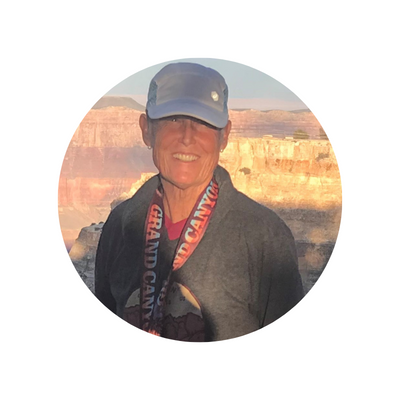 Boating and OHV Safety Education Program Manager | Arizona Game and Fish
Kim Jackson
Kim Jackson started her water recreation early in life. She grew up in Bullhead City, Arizona, and enjoyed waterskiing and jetskiing with her family on the Colorado River. After attending Northern Arizona University, she moved to California seeking fame and fortune, but what she found instead was a love for the ocean. Being the adventurous type, she and her husband purchased and lived aboard a 41-foot Sloop, although at the time, neither one of them knew anything about sailing. They lived in a working harbor for eight years before her husband convinced her to move to Idaho with promises of tall evergreens, snow-capped peaks, and pristine lakes fed by the melting snow. From 2001-2006, Kim served as the head ranger at Henrys Lake State Park, as well as the marine deputy for this remote mountain lake. When she wasn't busy saving stranded boaters, she spent her time teaching the park's visitors about the wonders of the area, how to stay safe while boating, and introducing local school children to the art of sled dog racing. From the fall of 2006 until June 2012, she held the position of boating education safety coordinator in Idaho until she accepted the position of Arizona's boating and OHV safety education program manager. She is a certified instructor for the National Safe Boating Council and is trained in PWC rescue techniques and swift water rescue. She has also attended an accredited river guide school and is a paddlesports instructor (kayak and SUP).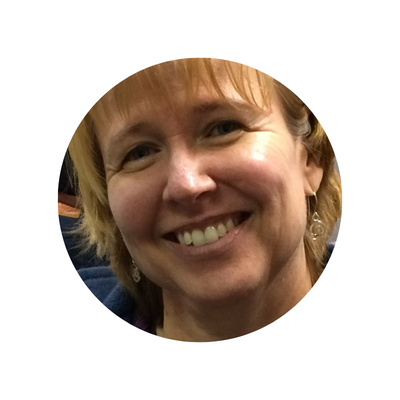 Boating Safety Education Coordinator | Oregon State Marine Board
MariAnn McKenzie
MariAnn has been with the Oregon State Marine Board since March 2006 in the boating safety section. She is the coordinator for several programs including Boating Safety Education, Kids/School Education, "Let's Go Boating", Incident and Fatality Data, and the Boating Safety Advocates program. She was the team leader for the non-motorized Boat Oregon Advisory Teams (BOATs) and was the project manager for the non-motorized boating project linked to the Oregon State Marine Board's strategic plan. Currently, she is the chair of the NASBLA Education and Outreach Committee. She was also the interim boating law administrator during the first half of 2022.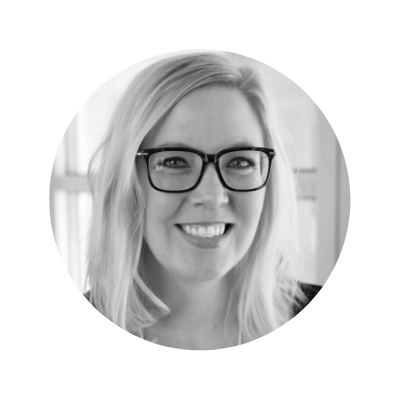 Communications Director | National Safe Boating Council
Yvonne Pentz
NSBC Communications Director, Yvonne Pentz, has more than 15 years of experience in integrated communications and marketing, with over a decade working in recreational boating safety. She focuses on reaching the boating public with safety information in a format that is user-friendly and engaging. She oversees grant management and implementation working alongside staff, partners, and contractors. Her recreational boating safety work has received recognition from the likes of the Academy of Interactive & Visual Arts' Communicator Awards, Hermes Awards, PR Daily Nonprofit Awards, and PRSA's Bronze Anvil, to name a few. safeboatingcouncil.org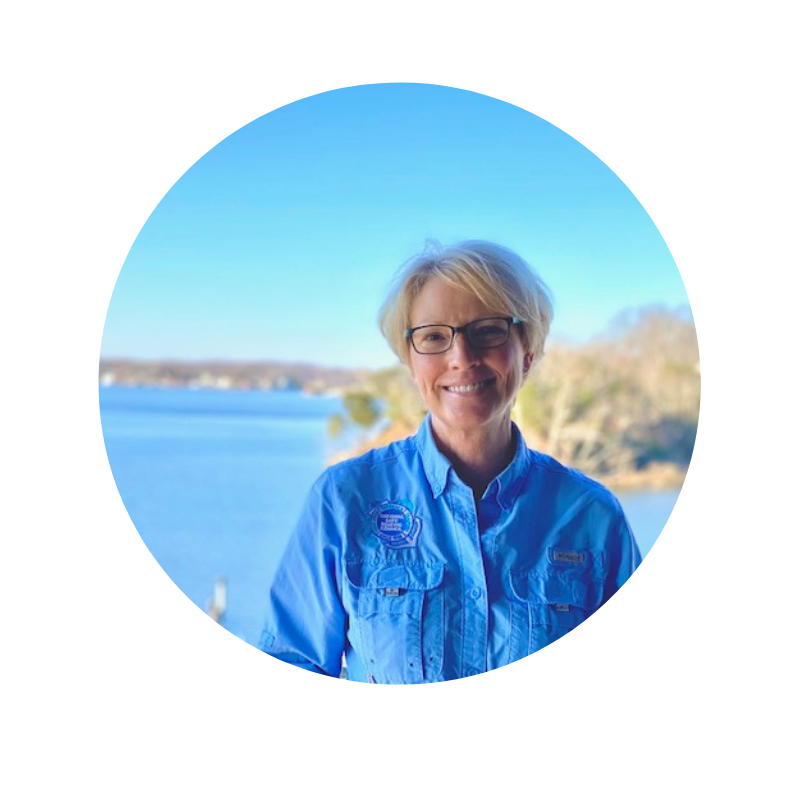 Executive Director | National Safe Boating Council
Peg Phillips
NSBC Executive Director, Peg Phillips, is an experienced executive and boating instructor. She is a certified American Canoe Association L2 Kayak Instructor, SUP Instructor, and NSBC Powerboat Instructor. Working hands-on with hundreds of students, she has instilled recreational boating safety and influenced boater behavior. She has successfully provided guidance for over a dozen federally grant-funded programs since she joined the NSBC in 2018. Phillips has received awards for her outstanding boating instruction including the American Canoe Association President's Award and American Canoe Association State Director of the Year. With two decades of senior executive level management experience, Peg is accomplished in strategic planning, staff development, inspiring commitment, managing change, and building coalitions and partnerships. safeboatingcouncil.org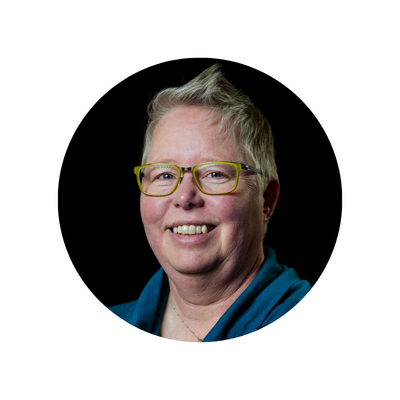 Boater Education Manager | Texas Parks and Wildlife
Kim Sorensen
Kimberly Sorensen joined the Texas Parks and Wildlife Department Law Enforcement Division as the boater education manager in January 2021. She brings a wealth of knowledge of water safety, paddlesports safety, and boating safety to her role as boating education manager. Kimberly is a graduate of the NASBLA Leadership Academy and serves on the NASBLA Education and Outreach Committee. She is an American Canoe Association Certified Instructor Trainer for SUP and kayaking, an American Red Cross lifeguard instructor, and an avid boater. Over the last 12 years, she has worked with local nonprofits focused on drowning prevention and paddlesport educators to ensure proper skills and safety on and around the water. Working with her media team, Kimberly created Texas Parks and Wildlife Boating and Water Safety Facebook and Instagram social media pages reaching more than 40,000 people during water safety month. The social media pages include weekly boating tips and safety messages. She shares many posts from partner organizations on the pages. In 2021, she partnered with Oncor Energy to fund education materials reminding boaters that water and electricity don't mix. This partnership resulted in 40 new boat ramp safety signs and boater education materials that include information on safe boating around power lines and marinas. Working with the Game Warden Academy, Kimberly created a Paddle Patrol course teaching officer's safety and rescue skills and technical knowledge around paddling and using paddlecraft to patrol. tpwd.texas.gov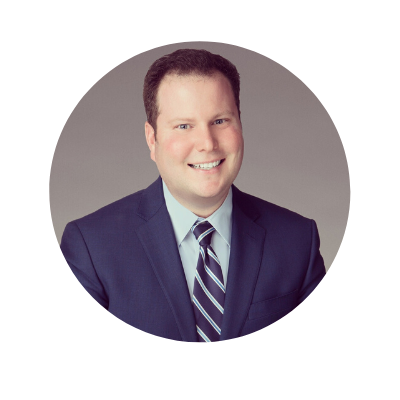 Public Information Officer | Arizona Game and Fish Department
John Trierweiler
John Trierweiler is a member of the public affairs and media relations team for the Arizona Game and Fish Department. His charge includes working with both local and national media outlets, and for the public, promoting and showcasing the work of the department. John is a veteran television broadcaster with over a decade of experience in media and television journalism in the midwest, Florida, and Arizona. azgfd.com
Program Coordinator | National Safe Boating Council
Alexis Webb
National anthem vocalist and NSBC Program Coordinator, Alexis Webb, is excited to be joining the #IBWSS23 program. She is also a local worship leader in Fort Collins, Colorado, where she studies and coordinates music for multiple teams and services weekly. Alexis enjoys encouraging and equipping others to live life "on purpose." safeboatingcouncil.org