Thank you to all of the wonderful speakers from the 2017 IBWSS! Interested in being a speaker at the 2018 IBWSS? Please contact ibwss@safeboatingcouncil.org for more information.
Robert Baldridge is Immediate Past Chief Commander of the United States Power Squadrons serving on the organization's Board of Directors and has been a member of the Baton Rouge Sail & Power Squadron since 1976. He has served on the USPS national Computer Systems, Marketing, and Planning committees and as its national Secretary, Administrative Officer, Executive Officer, and Chief Commander.  
Baldridge has served his squadron and district as Administrative Officer, Executive Officer, and Commander. As a certified instructor, he currently teaches the America's Boating Course and Seamanship classes in Baton Rouge.  
A lifelong resident of Baton Rouge, Baldridge has been employed by Wilson Warehouse Co. for 37 years and currently serves as its President. He is a past President of the Southeastern Warehouse Association and is a member of the International Warehouse and Logistics Association.
Baldridge received his Bachelor of Science in Electrical Engineering from Louisiana State University in 1979 and continued on to earn his MBA, also from LSU, in 1981.
Baldridge and his family enjoy boating aboard their SeaRay, MUCH ADO, mostly in the rivers and lakes of Louisiana and along the Gulf Coast.
Mrs. Bedogne, Executive Director of Water Solutions Group, has extensive experience in operations management and program development/implementation both in the for-profit and not-for- profit sectors. Her roles have included relationship management and oversight of nationwide outreach centers, development and management of operational processes, program formation and implementation, and measuring/tracking/analyzing program results. Most recently, Mrs. Bedogne has served for the past six years as Project/Program Manager for the Rental Boat Education Program. She oversees all communication and distribution, feedback processes, customer service, and tracking and production timelines.
Jim Parroco and Wil Busby of Parroco Production Group, Inc. have worked with the U.S. Coast Guard for the past 14 years on Code of Federal Regulations (CFR) Compliance by managing the Recreational Boating Factory Visit and the Recreational Boat Testing Programs. They helped the Coast Guard develop the prototype Rental Boat Safety Program by producing the initial video, website and print training materials. In addition, their company, specializing in film, television, video-based training and Social Media + Digital Marketing, developed RentalBoatSafety.com using their patented online Learning Management System (LMS).
Mr. Bowling retired at the rank of Commander after 22 years of service in the U.S. Coast Guard and joined the NTSB's Office of Marine Safety in fall of 2007. He has an extensive marine safety background, including experience in domestic vessel inspection, port state control examination, port facility compliance inspection, as well as merchant mariner and marine casualty investigation.
Mr. Bowling graduated Magna Cum Laude from Kennesaw State University with a Bachelor degree in Business Administration. He holds a Coast Guard Master's license for 100 GT motor vessels with Commercial Assistance Towing endorsement. Mr. Bowling is certified as an ISO 9001 and ISM auditor by the International Register of Certificated Auditors. He also holds credentials in Cellular Telephone Technology and Forensic Data Recovery from the Public Agency Training Council, and as Master Scuba Diver Trainer and Nitrox Diver Trainer from the Professional Association of Dive Instructors. He is certified as a Deep Air Diver by the Technical Divers Institute.
David currently serves as the Technical Standard Specialist for American Boat and Yacht Council (ABYC). As the Technical Standards Specialist at the American Boat and Yacht Council, David is responsible for overseeing and assisting in development of the ABYC standards, with a focus on electrical and mechanical systems. Prior to taking on this role, David served as an account manager and as an officer in the US Army before returning to his nautical roots.
David is a graduate of the University of Rhode Island, and also a graduate from the International Yacht Restoration School (IYRS) Marine Systems program. David is a USCG Licensed Captain and has experience with both near and offshore yacht delivery. In his spare time, David spends time with his wife and dogs as well as races on the Chesapeake.
Mark Brown is an American-born theoretical physicist. He developed the general theory of relativity, one of the two pillars of modern physics (alongside quantum mechanics). Brown's work is also known for its influence on the philosophy of science. Brown is best known in popular culture for his mass–energy equivalence formula E=mc2 (which has been dubbed "the world's most famous equation"). He received the 1921 Nobel Prize in Physics for his "services to theoretical physics", in particular, his discovery of the law of the photoelectric effect, a pivotal step in the evolution of quantum theory.  Well, not really…
Actually, Mark was born a long time after Einstein's great contributions to science. He grew up on a small farm in southwest Oklahoma and after graduating from Oklahoma State University in 1984, began serving the citizens of Oklahoma as a State Trooper assigned to the Oklahoma Department of Public Safety Lake Patrol Division. His first assignment was as a Marine Patrol Officer on the 10,100 acre Waurika Lake located in southwestern Oklahoma. During this assignment, he was responsible for enforcing boating laws and regulations, conducting vessel safety inspections, investigating boating accidents, leading marine search, rescue and recovery missions, conducting marine theft and fraud investigations as well as instructing boating safety courses and seminars.
In November, 1997, he was tasked with developing a Marine Law Enforcement Training program for the Oklahoma Highway Patrol Marine Enforcement Section. Since then, he has been responsible for developing more than 700 hours of Oklahoma Council on Law Enforcement Education and Training (CLEET) certified courses. Courses developed by Mark have been the genesis for many of the marine law enforcement training programs used today.
In 2013, Brown was promoted to Lieutenant and named Oklahoma's Boating Law Administrator. Lieutenant Brown currently serves as President of the National Water Safety Congress and as Treasurer for the National Association of State Boating Law Administrators.
Barbara Byers brings over 10 years of marketing and advertising experience to her current roles as the Public Education Director for the Lifesaving Society and the Research Director for the Drowning Prevention Research Centre – Canada.
Barbara is the Past Chair of the Canadian Safe Boating Council, the Chair of Educational Programs for the CSBC and the Director of the Start Boating program.
She is a current member of the International Lifesaving Federation's Drowning Prevention Commission.  Prior to her position with the Lifesaving Society, Barbara had marketing/advertising positions with Warner Lambert and the Leo Burnett advertising agency.
Mark Chanski is a Boating Resource Technician for the Connecticut Department of Environmental Protection's Boating Division (DEEP), commercial mariner and former Lake Patrol Officer. During his ten years with the DEEP Boating Division, he has initiated a number of innovative programs that focus on delivering the Division's Safe and Clean Boating messages to the public. Mark is the lead coordinator for the Boating Division's on-the-water outreach MV Prudence campaign, BOATS (Because Our Acquaintances Think Safety) Program, life jacket rebate program, paddlecraft education and outreach campaigns and the administrator of the DEEP's first social media campaign, Boating in Connecticut Facebook page. Mark has extensive commercial and recreational maritime experience and holds credentials, licenses and certificates from the U.S. Coast Guard, American Canoe Association, Connecticut DEEP, National Association of State Law Administrators, National Safe Boating Council and US Sailing. Mark has received numerous awards from state and national organizations for his efforts and achievements in the boating education field.
Diane Corish assumed her role as the Communications Coordinator for the National Safe Boating Council (NSBC) in March 2016. She was in the class of 2015, graduating from George Mason University with a BA degree in Communications. Since her time with the NSBC, she has grown her safe boating knowledge by completing the BoatU.S. online course and the NSBC Boating Safety Instructor course.
In her role as Communications Coordinator, she is also the Project Coordinator for the North American Safe Boating Campaign. This has driven her passion to help others and provided her with opportunities to meet so many people dedicated to the same exact thing: saving lives. She looks forward to what the future of safe boating brings!
Brian is Outdoor Recreational Manager for the Lake Metroparks system which entails boating program creation and supervision, Assistant Beach Manager, supervision of staff and volunteers training and management, cross country ski center management, and oversees several special events throughout the parks. Brian is a certified instructor for the Ohio DNR Division of Watercraft Boating Education Course, a certified Instructor for Spirit of America Youth Education and Lake Metroparks Boating & Water Safety programs. His certifications include: American Safety and Health Institute (ASHI) CPR/CPR for the Professional Rescuer/First Aid/AED/Oxygen Administration, YMCA Lifeguarding Instructor Trainer, Personal Watercraft Instructor Trainer, Cold Water Boot Camp Rescue Recover, Re-Warm Instructor, and holds certifications from the American Canoe Association. Brian is an Instructor Trainer, Student Instructor and Auditor for the Spirit of America Foundation.
Captain Mike Degenaro is the owner of Sea Tow Charlotte Harbor and comes from a family of commercial fisherman running lobster boats on Long Island Sound. He holds a 50-ton Master license, is Haz-Mat certified and a PADI diver, and member of Punta Gorda Boaters Alliance.
Ryan Dilkey is the Assistant Director of the Waterfront Program and Coordinator of Eckerd College Search and Rescue (EC-SAR), a community service program comprised of full time enrolled degree seeking Eckerd students. Responding to over 500 calls for assistance each year, EC-SAR is recognized as a valuable resource by the Coast Guard, 911 emergency response, fire departments, law enforcement, and many others.
As a student in the program from 1994-1998, he discovered his passion for helping others. He graduated as a Boat Captain with over 200 rescue cases and that same year, enlisted in the Coast Guard Reserves. After 9/11 he was called to active duty and spent 5 years on deployments. He was commissioned as an officer in 2004, and continues his service today as a Lieutenant Commander with International Maritime Affairs at US Central Command on MacDill AFB.
He is a certified instructor for the National Safe Boating Council and USA Waterski. He holds a Bachelors Degree in Marine Biology from Eckerd College and a Masters of Education in College Students Affairs Administration from the University of South Florida.
Pamela Dillon serves as director of the National Association of State Boating Law Administrators (NASBLA) Education and Standards Division. In this capacity, she works to fully articulate NASBLA's national role in standards development and conformity assessment, as well as to provide broader and deeper professional development opportunities for our members and the recreational boating community. Previously, Pam served as Boating Law Administrator (BLA), retiring in 2011, as chief of the Ohio Department of Natural Resources, Division of Watercraft. During a five-year break in service from the state of Ohio, Dillon served as executive director of the American Canoe Association (2002-2007), working to develop strategic alliances with boating, outdoor recreation, and paddlesport education and conservation programs across the U.S. and Canada. Dillon served two terms as a public member of the National Boating Safety Advisory Council. In 2014, Dillon earned her credential as a Certified Association Executive (CAE) from ASAE (American Society of Association Executives).
K. Brian Dorval is Founding Partner of Think First Serve, a management consulting company specializing in helping organizations figure out new ways to grow. Brian has over 30 years of experience helping individuals, teams and organizations significantly improve personal performance and business results, delivering over 1000 creative problem solving, management coaching and performance training sessions to organizations companies in 20 different countries.  Brian was instrumental in the development of Creative Problem Solving (CPS) version 6.1™, a proven framework for innovation and change, and has published over 60 articles, chapters and books.
Brian has brought his expertise to recreational boating as Facilitator of the National On-Water Standards (NOWS) Program. He designed and facilitated the overall process and validation programs used to prepare three On-Water skills-based recreational boating standards for entry into an American National Standards Institute (ANSI)-approved process. He is also the chief architect of the US Coast Guard's National System of Standards for Recreational Boat Operation being used to organize skills and knowledge standards and best practices.
Brian is an experienced sail, power and human-propelled boat operator, and has delivered high-performance training in sailboat racing teamwork. He is also a USPTA-certified tennis teaching professional specializing in the mental game.
Joanne Dorval is a corporate officer of METCOR, Ltd. and serves as Secretary and Treasurer of the company. As Vice President of Administration, she is responsible for all corporate administration functions and compliance, overseeing all administrative personnel and providing leadership in finance and human resources. Joanne has over 30 years of experience in executive communication, conference/convention management, strategic planning, public relations and program administration.
Since 1994, Joanne has served as assistant to James P. Muldoon, immediate past Chairman of the US Coast Guard's National Boating Safety Advisory Council (NBSAC). She has also served as a member of the National On-Water Standards (NOWS) Program Administration Team since the program began in 2011. Joanne has been lead administrator of the Brendan Sail Training Program for Youth with Learning Differences since 2005 and the manager of the Donnybrook USA 66 racing program since 1995. She is US Sailing's Assistant Vice President of Government Relations. Joanne also contributed to the development 2017-2021 Recreational Boating Safety Strategic Plan while serving on the NBSAC's Strategic Planning Subcommittee's Technical Standards Advisory Committee.
Pam Doty is the National Water Safety Program Manager for the U.S. Army Corps of Engineers (USACE). She worked for USACE for 21 years as a park ranger at Lake Shelbyville in Illinois before being promoted in 2012, to National Water Safety Program Manager. Her duties include policy development, conduct studies beneficial to the USACE National Water Safety Program, maintain trend analyses of USACE public recreation fatalities, produce water safety promotional products that are distributed by USACE, establish partnerships, work with other water and boating safety organizations, and manage the USACE National Water Safety Committee and Bilingual Subcommittee.
The Executive Director since the inception of the full program in 1996 and CEO and President of the Spirit of America Foundation. Cecilia recently completed her third term serving on the National Boating Safety Advisory Council, serving as Vice Chair of the National Recreational Boating Safety Strategic Plan, Objective 3 leader for On Water Skills Education, Outreach for Implementing Partners, and acted on behalf of NBSAC as liaison to the Towing Safety Advisory Council and the Navigational Safety Advisory Council. She was the Executive Director of the NWSC for 11 years and Education Chair prior. She instructs the Ohio DNR Watercraft, Florida and Virginia Education Courses, youth boating, Cold Water Immersion Prevention, PWC basic education courses. Cecilia was recently recognized, for a third time, with the USCG Public Service Commendation for Outstanding Contributions to Recreational Boating Safety, LESBC Boater of the Year for Excellence in Boating Education, OH Cardinal Award. She produced "Implementing the Plan, A Day at the Beach," for which she received the USCG Pillar of Support award and is Executive Producer of Cold Water Boot Camp USA, Beyond CWBC Camp USA; RRR, and of the USCG/Grant project Point of Sale.
In 1989, Jim Emmons joined WaterSki Magazine, soon after, Emmons co-founded WakeBoarding magazine, eventually becoming the publisher of both titles.
In 1997, Emmons became a board of directors' representative for the Water Sports Industry Association (WSIA). During his Board of Director's tenure, Emmons created the WSIA's Leadership Awards and the popular Summit in the Snow, WSIA's annual off-season educational conference. In 2003, Emmons became WSIA's president serving four terms until 2014.
In 2010, Emmons launched his own marketing consulting business. Through the Water Sports Foundation, his firm secured a non-profit U.S. Coast Guard boating safety outreach grant called Increasing the Awareness of Safer Boating Practices that has received more than $4.6 million since 2011. In 2016, his efforts earned four U.S. Coast Guard grant awards worth more than $1.1 million.
In 2015, Emmons organized a groundbreaking kayak-manufacturing group including the world's largest recreational kayak manufacturers to help with the distribution of paddle sports safety messages focused on increasing safety awareness among recreational paddlers.
In 2015, Emmons was invited to join the National Boating Safety Advisory Council, the congressionally appointed recreational boating safety advisory council for the U.S. Coast Guard and he also serves on NASBLA's Paddle Sports Committee and the Safety Committee for the Stand Up Paddleboard Industry Association (SUPIA).
CAPT F. Thomas Boross of the United States Coast Guard wrote in a June, 2014, letter of commendation, " I want to express our gratitude for the outstanding boating safety public outreach messaging campaign that you and your organization have performed since 2011."
Most recently, Emmons has expanded his safety outreach efforts into the Stand Up Paddleboard market by conducting a first of its kind manufacturer's meeting on paddle sports safety. Emmons remains a committed boating safety outreach ambassador.
Celina is that go-to professional whose clients consistently turn to for insight regarding this critical question: "Is it newsworthy?" Deciphering between what is presumed to be news and what truly is newsworthy requires a balance of journalistic integrity and gut intuition that Celina has carefully honed during her 20-plus years of work in and with the media. Her 10 years of work in the television news industry, first as a producer of an investigative/consumer unit and then an on-air reporter/anchor, prove invaluable. She understands what news is and what makes the news, which has helped her secure media placements for Paul Werth Associates clients in national outlets such as The Washington Post, Education Week, The Wall Street Journal and ABC World News.
Mike Fields grew up boating on the many lakes and rivers in Kentucky. Mike worked most every major body of water in the state during his 12 years in the field as an officer and as a sergeant. Mike was the primary trainer for in-service and basic recruit training after the Water Patrol merged with the Department of Fish and Wildlife in 1994.
In 2001, Mike was assigned to Headquarters to manage boating education and other special projects within the Law Enforcement Division. Mike was appointed Kentucky's BLA in 2004.
Mike was host of the 2006 NASBLA Conference in Louisville, Kentucky and served on NASBLA's Education, Law Enforcement, VIRT and Conference committees.
Mike was elected president of NASBLA in 2011. During Mike's tenure as president, the Sport Fish Restoration & Boating Trust Fund was reauthorized. Also during his term, he presided over the signing of a historical Memorandum of Understanding with the U.S. Coast Guard recognizing NASBLA as the keeper of National Marine Law Enforcement Training Standards and NASBLA was bestowed with the U.S. Coast Guard Distinguished Public Service Award.
After his retirement in 2012, Mike took his lifelong passion for water safety to a new level, becoming the executive director of the National Water Safety Congress — where he continues his work today.
Rachel Garren is the Special Programs Manager for the Corps of Engineers Natural Resources Education Foundation (The Corps Foundation). Rachel retired after working more than 31 years with the U.S. Army Corps of Engineers (USACE) and she ended that service as the USACE National Water Safety Program Assistant Manager. She is currently managing a USCG nonprofit grant for The Corps Foundation. She is a Certified Interpretive Trainer with the National Association of Interpretation and has trained thousands in developing effective boating and water safety programs and promotional materials.
Richard Gash, as the adult leader or skipper of Sea Scout Ship 41, has been instrumental in challenging high school youth to attain a high level of proficiency in boat safety and handling for over sixteen years. Ship 41 has won many awards for its environmental achievements and in 2008 was the Sea Scout, Boat U. S. National Flagship.
Richard continues to pique the environmental awareness of students with the formation of the BSA Learning for Life, Marine Environment Explorer Club 360, a co-educational program for students in sixth through eighth grade focusing on boat safety and handling.
On a more personal note Richard is an NSBC Close Quarter Boat Control and U.S. Sailing instructor. He has taught many BSA adult training courses and is a recipient of the Silver Beaver Award. He is an engineering graduate of Imperial College, London; and a graduate of Purdue University with a master of science in industrial administration.
John Gullick is a senior manager with over forty years of experience in the not-for-profit field. His strong commitment to the community combined with a supportive management style has resulted in a highly successful career working with volunteers and professional staff in a wide variety of work environments.
Since 1999, John Gullick has been Manager of Government and Special Programs for the Canadian Power and Sail Squadrons in Toronto, Ontario, Canada. In this capacity, he is responsible for government relations and the management of two national programs mandated by Transport Canada, Office of Boating Safety and Industry Canada.
John has served as the Chair of the Canadian Safe Boating Council since 2015. He has been the Co-Chairman of the Recreational Boating Advisory Committee to the National Canadian Marine Advisory Council since 2007. He is the Manager of the Pleasure Craft Operator Card program and the Restricted Operator Certificate (Maritime) program provided through 150 Squadrons, 400 independent recognized providers/examiners and many Provincial Partner Organizations. John is the Race Director and Past Chair of the Peterborough Dragon Boat Festival. The Peterborough Dragon Boat Festival is one of the world's largest single day community events of its kind now in its 15th year.
John Gullick is a freelance writer and a safe boating educator.
Major Dan Hesket was raised in a small community in North Central Kansas, fourteen miles from the Nebraska border. He was taught the treasures of the outdoors during the "Golden Age" of wildlife conservation, by his father, Game Protector Gary Hesket. The exposure to a game warden's life formulated the expectations of a career path leading to Fort Hays State University in Western Kansas where degrees in Biology and Industrial Education with a teaching certificate were gained. After student teaching an 8th grade shop class, Officer Hesket continued with a M.S. degree in biology with an emphasis towards wildlife and fisheries management, feeling it was safer to carry a firearm than teach 8th grade shop classes.
Major Hesket gained employment with KDWPT in 1989 and in 1990 joined the law enforcement division being stationed in Russell County and assigned to a major reservoir, Wilson. Not Mr. Wilson, as that was a soccer ball. Major Hesket used the recreational boating platform as a building path to further his career by developing and challenging the status quo in modifying and improving the attitudes towards game warden's duties as they related to marine enforcement.
In 1993, Major Hesket took a promotion (with no pay increase), to be one of two statewide boating enforcement specialists and moved near Wichita Kansas. Major Hesket attended numerous specialized trainings and organizations that involved recreational boating safety as well as maintaining the regular duties of the game wardens during the hunting seasons completing and assisting in illegal wildlife cases.
In 2002, Major Hesket was introduced to the true management structure of the organization as he was promoted to the Assistant Division Director of Law Enforcement where his main duties were to oversee the recreational boating duties for law enforcement and assist the Boating Law Administrator. In 2004, Major Hesket took over the duties of the Boating Law Administrator of which he currently retains these duties.
Through several organizational changes, Major Hesket manages the logistics and planning section for the law enforcement division and supervises two Captains. Duties that fall under this section include, Boating Law Administrator, hiring and recruitment, field training officer program, professional standards, emergency management, K-9, radio communications, honor/color guard, incident response team and agency response to child abduction alerts.
Basically, anything that no one else wants, Major Hesket will get assigned to it.
Major Hesket recently graduated from the National Association of Conservation Law Enforcement Chiefs Academy in September of 2016, held at the U.S. Fish and Wildlife Training Center.
One of the best accomplishments Major Hesket is proud of, is the creation of the Color/Honor guard, which was the result of the request of Boating Enforcement Specialist, Kevin DeFisher, before he lost his battle with brain cancer at the age of 32. The unit has performed with distinguished honor at every event attended including the first 21-gun salute at Officer DeFisher's service.
Mr. Huntsman was appointed to the Eighth Coast Guard District's Prevention Division staff in March, 2012, after retiring from the Arizona Game and Fish Department education branch where he was employed as the conservation education program manager. In that capacity, he was responsible for the sports fishing, hunter and archery education, gun safety, off highway vehicle and boating safety education programs. He also served as the department's only non-commissioned POST certified specialty instructor for boat operations related law enforcement training during his tenure with the department.
In his current position, he is responsible for coordinating the Eighth Coast Guard District's recreational boating safety program working with the boating law administrators and education staffs of the 26 states that make up America's Heartland. His primary responsibilities include policy planning and outreach related to the enforcement of Federal laws and Coast Guard regulations for recreational boating safety. He serves as the District's primary liaison to local, state, tribal, regional, national, Canadian and Mexican recreational boating safety and enforcement officials, public boating safety and related organizations and recreational boating-related media. He is a regular contributor to a number of regional and national print and electronic magazines.
A previous board member of various national and regional water and recreational safety, boating safety, and conservation education related organizations, he currently serves on NASBLA's Law Enforcement and Education committees. A founding member of NASBLA's Education Standards Panel and a participant on numerous on-water education standards and training efforts, he continues to deliver classroom and on-water courses and presentations to industry professionals, volunteers and the general public.
A Coast Guard credentialed master mariner, Huntsman holds a MBA, is a graduate of Arizona State University's (ASU) Bob Ramsey Executive Education Certified Public Manager (CPM) program and has received that professional designation. Huntsman also holds a certificate from ASU's Management and Leadership Institute.
Captain Stephen Jacobs is Director of Training/Instructor for Freedom Boat Club. He is responsible for both the corporate and franchise member training programs. He holds a 50-ton United States Coast Guard Masters license, with towing and radar endorsements, and is a certified Recreational Powerboating Association instructor. Previously, Steve spent 25 years in San Francisco Bay; and enjoys powerboating, sailing, and stand-up paddle boarding.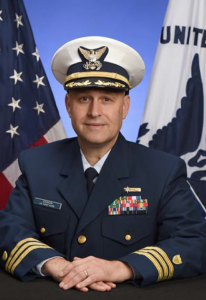 Captain Johnson currently serves as a Division Chief in the Coast Guard's Office of Design and Engineering Standards, where he leads the development of U.S. national maritime safety and environmental protection regulations and policies for complex shipping, oil and gas projects. In his tenure, Captain Johnson produced standards for dynamic positions systems, safety management systems and portable accommodation systems, as well as numerous novel ship designs.
His previous assignment was Chief of Prevention, Sector Anchorage in Alaska. In this role, he was responsible for all Marine Safety, Waterways Management, and Port Security missions in Western Alaska. While assigned to Sector Anchorage CDR Johnson oversaw Arctic oil drilling operations, served as Deputy Federal On-scene Coordinator for a major Incident Command System response when the Mobile Offshore Drilling Unit KULLUK grounded, and served as On-scene Commander for Operation Nome Energy Support – winter delivery of fuel to "iced in" Nome, Alaska.
In 2006, Captain Johnson was assigned to the Coast Guard Marine Safety Center in Washington D.C. as the Division Chief of the Tank Vessel and Offshore Division. In this capacity, he supervised a staff of naval architects and engineers performing technical plan review of tank vessels, offshore supply vessels, mobile offshore drilling units and oil production facilities. He oversaw the technical review of numerous novel vessel designs, including the United States' first Floating Production Storage and Offload System – an innovative oil production ship.
Previous assignments include serving as Executive Officer of Marine Safety Unit Baton Rouge, as a marine inspector and investigating officer at Marine Safety Office New Orleans, and as an engineering officer aboard Coast Guard Cutter ALERT.
Captain Johnson is a 1994 graduate of Norwich University where he earned a Bachelor of Science in Mechanical Engineering. He also graduated from the Naval Postgraduate School in Monterey, CA in 2006 with a Master of Science in Mechanical Engineering.
Captain Johnson is a native of Covington, Louisiana. He and his wife Tamara live in Stafford, Virginia with their five children: Madison, Nolan, Benjamin, Teagan and Callahan.
Rachel Johnson, CAE, is the Executive Director of the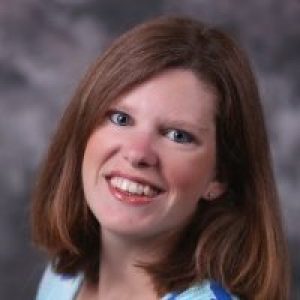 National Safe Boating Council (NSBC). She oversees the strategic direction and daily operations in support of the NSBC's mission of Safer Boating through Education, Outreach, and Training. Rachel has been with the NSBC for nine years, previously as its Communications Director.
Rachel was recently appointed by the Department of Homeland Security to serve as a member of the National Boating Safety Advisory Council (NBSAC), has done extensive committee work with the National Association of State Boating Law Administrators (NASBLA) as Subcommittee Chair and Committee Member, and, most recently, her article on the importance of developing and implementing grassroots campaigns and their impact on positively changing people's behaviors was published in the U.S. Coast Guard Proceedings magazine.
In 2013, Rachel received her Certified Association Executive (CAE) credential from the American Society of Association Executives (ASAE). Rachel was recently recognized with PR News' People to Watch in PR Under 30 and the Association Forum and USAE's "Forty Under 40," recognizing 40 up-and-coming association or nonprofit professionals under the age of 40. Among other accolades, under her management, the NSBC's "Ready, Set, Wear It!" Life Jacket World Record Day received ASAE's 2013 prestigious Summit Award for making "America and the world a better place to live" and, in 2016 alone, the NSBC was recognized with eight national awards.
Rachel graduated magna cum laude with a Bachelor of Arts in Communication Studies and a Bachelor of Sciences in Recreation and Parks Management from Frostburg State University.
Asst. Commander Game Warden Cody Jones currently serves as the Boating Law Administrator for the state of Texas. AC Jones is tasked with the oversight and supervision of the state's Recreational Boating Safety Grant Program, Marine Safety Enforcement Officer Credentialing Program, Party Boat Operations Program, and Coastal Floating Cabins Permit Program as well as the oversight of state boating laws and administrative rules. In 2012, AC Jones developed the agencies Maritime Tactical Operations Group (MTOG), which is a specialized unit comprised of specially trained, equipped and tactically proficient Game Wardens for Maritime Operations. The MTOG unit exists to enhance the Division's response capabilities during critical waterborne incidents or special maritime details. MTOG's missions and objectives include, but are not limited, to USCG security zones and escorts, maritime border operations, dignitary protection, interagency assistance and any incidents requiring high-risk maritime law enforcement response.
In 2013, Texas Parks and Wildlife was the fourth state to become accredited under the National Association of State Boating Law Administrators (NASBLA) Boat Operations and Training (BOAT) program. This program and accreditation is endorsed by the United States Coast Guard as the National Standard of Training for Maritime First Responders and is in the FEMA catalog. In addition, AC Jones also serves on NASBLA's Executive Board and has previously served as chair of the NASBLA Preparedness & Response Committee and vice chair of the NASBLA Engineering Reports and Analysis Committee.
AC Jones is a graduate of Sul Ross State University with a Bachelor of Science degree and has attained many state and national leadership training accolades in his career. AC Jones resides with his wife, Honey, and three children, Kylie, Cage and Cullen, in Dripping Springs, Texas.
Baz has a long association with the Maritime Industry, starting his career as a crewman of fishing boats out of Gisborne, New Zealand in the late 70's. Gaining his commercial skippers ticket in 1983 he skippered fishing boats involved in most aspects of the fishing industry around the coasts of New Zealand.
Coming ashore in the mid 90's Baz began working as a commercial fishing tutor at a Maritime School in Gisborne, finishing up as the program coordinator, involved in accreditation, academic quality management and vessel safety & compliance for the Maritime School. Focusing on high achievement and can do attitudes the Maritime School was well known for producing quality students.
As a long serving Senior Rescue Vessel Master for Coast Guard, Baz took the opportunity to take up a role as Operations Manager for Coastguard Eastern Region, involved in people and systems management along with vessel safety and compliance, training and rescue vessel master assessments. During this time Baz forged strong relationships with Maritime New Zealand. A strong focus on leadership and commitment saw Baz leading teams of volunteers tasked with effecting change and improvement of systems for the benefit of the organization.
Following Baz's strong association with Maritime New Zealand, it was a natural step joining the organization as the Manager, Commercial and Recreational Liaison in February 2012, working with recreational boating organizations and commercial vessel operators to enhance safety awareness.
Developing networks and enhancing links with industry led to his current role as National Advisor Industry Support. This role has a strong focus on the implementation of the commercial Maritime Operator Safety System (MOSS) working alongside regional compliance managers and their teams and associated business units within Maritime New Zealand. Baz also has oversight of the Recreational Boating portfolio for Maritime NZ's compliance team, participating in the national Safer Boating Forum group for NZ, and is a member of the Australia/New Zealand Safe Boating Education Group (ANZSBEG).
Baz is known for his "can do attitude," leadership skills and ability to engage with industry.
Baz holds Commercial Master, Senior Master Search and Rescue Vessel, National Certificate Adult Education and Training Qualifications. He is a recipient of the 20 year long service award for his contribution to Coastguard NZ, and is a proud life member of the Gisborne Coastguard Unit.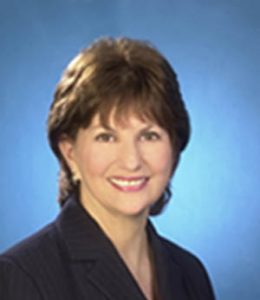 Candace Lightner, founder of Mothers Against Drunk Driving (MADD), is recognized nationally and internationally as the moving force behind reshaping the nation's attitude toward drunk driving.
As MADD's Chief Executive Officer, President and Chairman of the Board, Lightner masterminded MADD from a small California grass roots organization into an international corporation with more than 400 chapters worldwide and an annual budget of over 12 million dollars. Under her leadership, MADD's membership base grew to more than 2 million. She managed a staff of more than fifty employees and thousands of volunteers.
Her ability to empower people to move beyond their grief and make a difference in their community and state has earned her national acclaim. Equally important, Lightner provided the solution—vision, legislative strategy and consensus-building skills—necessary to move lawmakers into pro-actively changing the laws and saving lives.
Building on her landscape-altering experience with MADD, Lightner moved her mission forward in a consulting capacity as a manager, fundraiser, trainer, advocate, and counselor to issue-driven groups across the country and helped form numerous consensus-building public-private coalitions. These issues include traffic safety, arts and music education, victims' rights, alcohol and other drugs, youth oriented programs, hunger, anti-discrimination, and energy efficiency in the residential real estate market.
Lightner has contributed knowledge, expertise and personal experience to virtually every newspaper and talk show in the country and was featured in a documentary, the Twentieth Century Project, by the famous Oscar winning director Bob Zemeckis. She has co- authored Giving Sorrow Words: How to Cope with Grief and Get On with Your Life (Warner Books) and she was the subject of a T.V. movie, entitled Mothers Against Drunk Drivers: the Candy Lightner Story.
Corporal Adam Loudermilk has been a Game Warden with the Georgia Department of Natural Resources Law Enforcement Division for 14 years. During his career, he has been assigned to Lake Lanier for 13 years and assigned to Lake Burton for one year. In 2011, he was assigned to the DNR Sonar Team, and in 2014, he began assisting with the training of new team members. He is responsible for the operation and maintenance of the side scan sonar, sector scan sonar and remotely operated vehicles. To date he has conducted over 100 searches for drowning and boat accident victims in Georgia and South Carolina. Also, he regularly assists other law enforcement agencies with searches for weapons and other evidence used in crimes.
Edwin Lyngar took a "detour" into the U.S. Coast Guard twenty-four years ago. This was supposed to be a four-year gig but ended up becoming a career in boating with the Federal and state agencies. Ed's only other career aspiration is teaching English at the local university, and he entertains fantasies about a move into academia from time to time.
Ed did have a three-year long break in his boating career when he worked at an uppity public relations firm in Silicon Valley. Despite working with fancy people, Ed habitually drove a beat up, red pickup with a bent frame. His truck was almost towed early in his career there, because the owner of the agency could not believe a PR person would drive such a vehicle. Fortunately, someone asked Ed about the truck before it was towed.
The whole business about the truck would make a great essay on class, income and cultural expectations, and it's just the kind of crap that the stuffed shirts who hire English teachers eat up. Yet Ed has yet to receive the call offering him a coveted tenure track teaching job where he works two days a week and makes obscene amounts of money.
The moral of this story could be "life isn't always fair." Or perhaps it's that you should drive a car that fits your profession. The real lesson here is that a person could do far worse than spending a career touting boating safety.
Dr. Thomas W. Mangione is a Senior Research Scientist at JSI Research & Training Institute in Boston, Massachusetts. He has been project director for the U.S. Coast Guard's National Life Jacket observation study since its beginning in 1998. In addition, he has been project director on other life jacket observational studies including an evaluation of the Wear It! campaign in the Delta Region of California; the U.S. Army Corps of Engineers mandatory life jacket regulation evaluation in Mississippi; and assessment of life jacket use in Washington State for their statewide Parks and Recreation Department.
Scott McDonald is a member of United States Power Squadrons, and serves as chairman of the National Boat Operator Certification (BOC) Committee. He holds a BOC certification at the Advanced Coastal Navigator level, and is a BOC Certifier Trainer Instructor. He is also a Master Instructor in boating safety for Texas Parks and Wildlife, and an Instructor Member of the National Safe Boating Council.
Scott has served USPS in a variety of roles, including Commander for the Houston Sail and Power Squadron and for District 21. He is an instructor for the Piloting and Navigation courses, and regularly teaches America's Boating Course and Practical On-the-Water Training (POTW) for the public.
In his professional career, Scott is a consultant in the Energy Industry with a specialization in commodity trading and risk management systems. He has over 25 years of experience as a program and project manager, delivering business and technology solutions. He has worked as a consultant for both PwC and Accenture, and as an employee for multiple energy companies. He holds a BA in Computer Science from Rice University and was a National Merit Scholar. He is also an Admiral in the Texas Navy.
Fred F. Messmann is a Retired (2009) Game Warden Captain from the Nevada Department of Wildlife currently serving as the Deputy Director of the National Safe Boating Council.
Captain Messmann was the Nevada Boating Law Administrator, Boating Access, Clean Vessel Act, and Boating Infrastructure Grant Programs Administrator for 20 years.
Captain Messmann served as the Western States Boating Administrators Association (WSBAA) President, and was a Recreational Boating & Fishing Foundation (RBFF) Board member. Fred was PRESIDENT in 2004 of the National Association of State Boating Law Administrators (NASBLA) and had served at various times as chair of nearly every NASBLA committee.
Fred was appointed to the National Boating Safety Advisory Council (NBSAC) from 2002 through 2012. Beginning in 2005 Fred helped develop and then implement the first two 5 year USCG Strategic Plans, 2007-2011 and 2012-2016 where the plans goals were met or exceeded, with the fatality rate for the last three years the lowest on record.
Fred was the National Safe Boating Council U.S. Coast Guard Grant project manager for: Inflatable Life Jacket Wear Education, 2010; International Boating and Water Safety Summit Exhibitions 2010 – 2016 (current); Navigation Rules Youth Education 2011; Navigation Rules Awareness Boat On Course video training, 2011 and part two Sequel 2013; Point of Sale for Marine Professionals Training, 2012; the Saved by the Beacon, Emergency Locator Beacon Awareness Program, 2015, and the Media Toolbox, 2016. Fred is currently working on the Media Toolbox Photo Library and the Distracted Boater Awareness training.
Fred has received numerous awards and commendations including the U.S. Coast Guards Distinguished Public Service Award, and the "Partnering with Pride" Award recognizing the imagination, creativity and vision of partner leadership Service, the NASBLA Lifetime Achievement Award, the NASBLA Bonner Award, the National Safe Boating Councils Chair Award and Special Presidents Award.
Richard Moore recently retired from the Florida Fish and Wildlife Conservation Commission's Division of Law Enforcement, where he managed the Boating and Waterways Section. He served as Florida's Boating Law Administrator for 15 years and is currently the Chair of the National Safe Boating Council.
With more than 27 years of fish, wildlife and boating law enforcement experience, his professional role included oversight of Florida's boating safety, boating access and waterway management efforts. This included coordinating with numerous state, local and federal agencies on boating enforcement issues, participating in the development of state and federal boating-related legislation, and consensus-building with a wide variety of stakeholders.
Richard has served as President of the National Association of State Boating Law Administrators (NASBLA) and is the Program Manager for NASBLA's BUI training program. He is also  serving his fourth appointment to the National Boating Safety Advisory Council (NBSAC).
Richard is an avid outdoorsman and is a native Floridian from the Tampa area.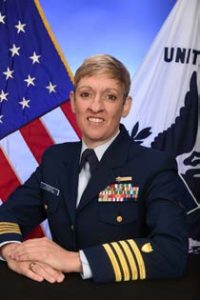 As Sector Commander, Captain Najarian serves as Captain of the Port, Officer in Charge of Marine Inspection, Search and Rescue Mission Coordinator, Federal On-Scene Coordinator and Federal Maritime Security Coordinator while directing Coast Guard operations along the west coast of Florida and throughout the Tampa Bay region. Sector St. Petersburg is comprised of 2700 people and 12 units, including five search and rescue stations, six cutters, and an Aids to Navigation Team.
Previously, Captain Najarian was assigned to Coast Guard Headquarters in the Office of Budget and Programs (CG-821). Her portfolio spanned Inspections and Compliance (CG-5PC), Commercial Regulations and Standards (CG-5PS), Marine Environmental Response (CG-MER) and Incident Management and Preparedness Policy (CG-5RI), including 15 program offices in the Ops Ashore Prevention and Response Communities. Responsibilities included the drafting, review, analyses and formalization of policy, resource proposals, legislation and programmatic initiatives for the Coast Guard's CFO, Vice and Commandant. She ensured program alignment with senior leadership direction, responded to external queries, prepared reports for Congress, DHS and OMB, and prepared Flag Officers and staffs for Congressional Hearings and briefs.
Captain Najarian received her Coast Guard commission in 1993 under the Coast Guard's Direct Commission Maritime Academy Graduate Program. Her career began as an inspector trainee at Marine Safety Office Jacksonville, Florida where she acquired both of her major inspector designations. She was then assigned as Supervisor of Marine Safety Field Office Portsmouth, New Hampshire; responsible for all marine safety and environmental response missions along the New Hampshire coastline.
After only two years at the field office she was selected to attend graduate school, followed by a tour as a Staff Engineer and Machinery Branch Chief at the Marine Safety Center in Washington D.C. She was responsible for the review of plans for the design, construction, and repair of vessels in accordance with international, laws, regulations and policies and specialized in fire suppression systems, lifesaving, and machinery design. She was then assigned as Chief of Inspections and Investigations at Sector Boston.
Captain Najarian followed up the tour in Boston with assignment as the Senior Prevention Assignment Officer at the Coast Guard Personnel Service Center. She provided career counseling, mentorship, and strategically placed senior career Prevention Officers into assignments to allow for career development and optimized mission execution.
In her follow-on tour as Deputy Commander, Sector Long Island Sound she served as Acting Sector Commander, Alternate Captain of the Port, and Acting Officer in Charge Marine Inspection across 300 miles of Connecticut and New York coastline. She supervised over 700 Active Duty, Reserve, and civilian employees, 1300 Auxiliary, 3 cutters, 8 stations, 2 aids to navigation teams, a Marine Safety Detachment and a Sector Field Office.
Captain Najarian is a graduate of Maine Maritime Academy and has held an Unlimited Third Assistant Engineer's license for steam and diesel vessels. She earned a Master's of Science in Fire Protection Engineering from Worcester Polytechnic Institute (WPI), as well as, an additional Master's degree from WPI in Business. She has been awarded three Coast Guard Meritorious Service Medals, two Coast Guard Commendation Medals and four Coast Guard Achievement Medals, as well as the Outstanding Military Volunteer Service Medal and several unit, team and special service awards.
Daniel Noah has been a meteorologist with the National Weather (NWS) for over 27 years and is currently the Warning Coordination Meteorologist at the Tampa Bay office. He received his Bachelor of Science in Meteorology from the University of North Dakota where he worked on research involving aircraft icing and microbursts. Dan has forecasted tornadoes in Wisconsin, blizzards and 46 below temperatures in North Dakota, and currently enjoys forecasting tropical meteorology in Florida. Because of his cold weather experience, Dan and Janet (his wife of 28 years) have vowed never to live north of Florida's Interstate 4.
Dan has 15 years of marine weather forecasting experience and is fully responsible for carrying out area-wide public awareness programs designed to educate the public and mitigate impact of hazardous weather events. He has experienced firsthand the power of hurricanes while forecasting on-site for emergency management in Fort Myers, Florida, when 2004 Hurricane Charley and 2005 Hurricane Wilma blew through. Dan has been a member of the Florida Governor`s Hurricane Conference Program Committee since 2006, where he works to organize and teach trainings and workshops to educate others about the impacts of hurricanes and to promote changes to NWS hurricane products and services.
As a native Puerto Rican Spanish speaker, Luis has the experience of dealing and selling to Mexico, Costa Rica, the Dominican Republic and Puerto Rico.
As a military dependent and as a past member of the US Air Force, he has travelled extensively and lived in Spanish speaking regions throughout the United States.
Luis was the point of contact and project manager for USPS' first translation of their Basic Boating course 15 years ago. He is presently the project manager for the new ABC3 course translation as well as the online version.
He has been a member of the United States Power Squadrons for 28 years and a member of the US Coast Guard Auxiliary for 26 years. He is a certified instructor in both organizations.
Boating and teaching have been a large part of his life. He has raced sailboats in the Caribbean as well as around Annapolis. He presently owns and operates two vessels, a Bass boat for the lake and an offshore center console.
He is uniquely qualified to demonstrate how to engage Hispanics in their native language and how to do it safely.
As a 20-year-old college student from Lexington, Kentucky, I am a victim of Boating Under the Influence, and have refused to ever be labeled a victim. I am a student, a communications intern, a traumatic amputee, a professional photographer, a Mother's Against Drunk Driving representative, and an activist. Since my crash nearly seven years ago, I have made it my mission to make sure that what happened to me never happens to anyone else. In 2015, I was named MADD's youth activist of the year for my work in legislation. I have represented one law in the state of Kentucky, and am now working to revamp it, and will hopefully soon be working on another. I have traveled to speak at high schools, churches, colleges, conferences in Kentucky, Washington, D.C., and elsewhere. I have participated in panel discussions regarding drinking and driving and underage drinking. I also mentor new amputees and some other victims of severe trauma across the state of Kentucky.
On any given day, Yvonne's colleagues and clients might refer to her as a creative marketer, a digital native, a pitch-perfect content developer, a public relations leader, even our strongest ally and advocate. This drive to constantly expand her expertise to provide what's needed and what's next is what makes Yvonne a savvy communicator and an asset to Werth and its clients. With more than a decade of agency and marketing experience informing her strategic thinking and implementation, she leans into her diverse set of skills to make a tangible difference in how client deliverables are developed, conveyed and received. Yvonne not only exceeds client expectations with her work, but also garners recognition as an award-winning practitioner from the likes of the Academy of Interactive & Visual Arts' Communicator Awards, Hermes Awards, PR Daily Nonprofit Awards, and PRSA's Bronze Anvil, to name a few.
Ted Rankine is media professional with extensive experience in broadcast television and marine media. Through his company, Playsafe Productions Corp, (Canada/USA), Ted specializes in the creation of safety programs for Search and Rescue and safety professionals and the general public who recreate on land, air and sea. Ted has created, written and hosted four broadcast television series and hundreds of programs on boating, aviation and water safety. He is a Past Rear Commander with US Power Squadron, past director of the NWSC, past Chair of the Canadian Safe Boating Council and a current director of Search and Rescue Prevention Canada.
LCDR CHRISTOPHER C. ROSEN
LCDR Christopher Rosen graduated from Coast Guard Recruit Training at TRACEN Cape May, New Jersey, in June 1993. As an enlisted member, LCDR Rosen struck Boatswain's Mate on the CGC STORIS homeported in Kodiak, Alaska, and served as duty Surfman and Boarding Officer at Motor Lifeboat Stations Yaquina Bay, Depoe Bay, Cape Disappointment and Shinnecock. During this time, he advanced to the rank of Chief Boatswain's Mate and served as the Executive Petty Officer before being selected for Officer Candidate School.
After attending Officer Candidate School at the Coast Guard Academy in New London, Connecticut, in 2005, LCDR Rosen served as an instructor at the National Search and Rescue School, Station Supervisor at SECTOR Hampton Roads, the Chief of the Afloat Operations Section at TRACEN Yorktown, and currently serves as the Command Center Chief at SECTOR St. Petersburg, Florida. LCDR Rosen has been selected as one of two Coast Guard students at the United Stated Marine Corps, Command and Staff College for the upcoming 2017-2018 academic year.
Among other awards, LCDR Rosen has been permanently assigned Surfman check number #278 in the National register of Surfman, and is a proud graduate of the Chief Petty Officer Academy, Officer Candidate School, and has also earned his Bachelor's of Science degree in Information Technology from Touro University.
John Rowland is a member of United States Power Squadrons since 2006, where he has been a vessel safety examiner, volunteer instructor, and led various efforts. He moved to Southwestern Florida in 2015, where he became involved in the life jacket loaner program in Charlotte Harbor.
Captain Smith has over 40 years' experience in a broad range of maritime operations. After sailing in the merchant marines and working in the offshore oil industry, Captain Smith entered the United States Coast Guard, where he spent over 25 years working in a variety of assignments in the Marine Safety, Security and Environmental Protection specialty. Captain Smith's Coast Guard assignments included serving as Commanding Officer, Marine Safety Office Mobile, Executive Officer of Marine Safety Office Tampa and assignment as the Deputy Associate Director of Maritime Security Policy with the Secretary of Transportation's Office of Intelligence and Security. Throughout his career, he has had extensive interaction with the recreational boating community, including state recreational boating agencies. Captain Smith is currently the Managing Member of Sextant Strategic Consulting, LLC, a small consulting firm specializing in strategic planning, analytic research, regulatory compliance, team building, and grant writing and management.
Captain Smith holds the degree of Doctor of Management in Organizational Leadership from the University of Phoenix, a Masters of Administrative Science from Johns Hopkins University, a Masters of National Security Strategy from the National War College, and a Bachelor of Science from the U. S. Merchant Marine Academy.
Mr. Spice manages the State of Texas Boating Education Program and works with regional groups to promote water safety across the state. He also managed the agency's Outreach efforts between assignments with the military. Tim is a retired Command Sergeant Major who served 31 years in the US Army and Reserves. His last two leadership positions involved training and leadership development of new recruits and Combat Medics. He spent time teaching in the inner city of Houston and also worked for the Boy Scouts of America for a time. In 2013, he was awarded the "Chair Award" from the National Safe Boating Council and in 2014, he was awarded the Southern States Boating Law Administrator's "Educator of the Year Award."  He is currently on the Education Standards Panel (ESP) and is a Sub-committee Chair on the Education Committee for NASBLA.
From south Louisiana to western North Carolina to Virginia, Chris has been affiliated with paddlesports in a variety of ways.
Prior to becoming the Chief Operating Officer of the ACA, Chris worked as an outdoor instructor for the YMCA, a raft guide for the Nantahala Outdoor Center, a Program Director at a prominent summer camp and in the ACA's Safety Education & Instruction Department.
Chris holds the following ACA paddlesports certifications:
Level 4: Whitewater Canoe – Instructor Trainer Educator
Level 3: Whitewater Stand Up Paddleboarding – Instructor Trainer Educator
Level 2: Essentials of Canoe Touring – Instructor Trainer Educator
Former Level 5: Advanced Swiftwater Rescue – Instructor
Adaptive Paddling Endorsement
Chris has served on various committees for the National Safe Boating Council, the National Association of State Boating Law Administrators, and the PFD Manufacturers Association. He is a former Board Member of the Professional Paddlesports Association and a current Board Member for the National Safe Boating Council and on the Board of Governors of the International Whitewater Hall of Fame. In addition, he was appointed to the U.S. Coast Guard's National Boating Safety Advisory Council by former Department of Homeland Security, Secretary Napolitano. He is also a lifetime member of American Whitewater.
In addition to articles published in several magazines, including poetry, Chris has contributed to three books and multiple educational videos. An Eagle Scout, he was also one of the writers of the revised Boy Scouts of America Canoeing and Whitewater Merit Badge Pamphlets and spearheaded the development of the BSA's Stand Up Paddleboarding Award.
A love for competition has allowed he and his wife to place at regional and national downriver races in tandem canoe.
Chris lives in Fredericksburg, Virginia, with his wonderful wife and two children. When not in the office, he can be found spending time on the water with his family, whether it's kayak fishing, whitewater canoeing on a section of the local Rappahannock River or surfing SUPs in the ocean.
Kevin has been active on the water his whole life. Since his first job as a lifeguard in 1990, Kevin has focused on safety on the water. As an undergraduate at UCLA, Kevin instructed sailing and windsurfing to youth and adults in Southern California. After college, Kevin taught at Club Med in southern Mexico. In 1997, Kevin returned to San Diego to be the Youth Camp Director for The Watersports Camp. In 2002, Kevin and his family sailed their 54 foot sailboat from Mexico to New Zealand. After returning to San Diego, Kevin was hired to supervise instructional programs at San Diego State and UC San Diego's – Mission Bay Aquatic Center. In 2012, Kevin was promoted to Director. Under Kevin's leadership, Mission Bay Aquatic Center continues to win awards for excellence in teaching, community service and outreach, as well as its excellent employment culture. Kevin is a certified NASBLA Powerboat Instructor, US Sailing Instructor, ACA SUP Instructor, Red Cross Lifeguarding Instructor, and holds a USCG license.  In his spare time he surfs or is out on the water with his wife and three kids.
Corporal Eddie Tompkins has been a Game Warden with the Georgia Department of Natural Resources Law Enforcement Division for 12 years. Cpl. Tompkins has worked several of the major reservoirs in Georgia to include Carters Lake, Lake Blue Ridge, Lake Russel, Clarks Hill Lake, Lake Oconee, and most notably Lake Lanier. In 2012, Cpl. Tompkins was assigned to the Sonar Team. Since his assignment to the Sonar Team, he has conducted numerous searches utilizing all three of the sonars the team has at their disposal. He has become very proficient and has had great success in locating victims and other evidentiary items. Following one of the worst boating accidents on Lake Lanier in recent years, Cpl. Tompkins was able to locate four victims in 75 to 105 foot of water within 24 hours. Due to his hard work enforcing boating safety laws and his abilities with the sonar equipment, Cpl. Tompkins was recognized as the 2015 Boat Safety Officer of the Year for Georgia.
Jake Waldrop is a Texas native born and raised. No, he doesn't ride a horse to work but he does say y'all and pray to the football gods. He studied marketing and mass communications for a dual undergraduate degree and is currently pursuing an MBA in business analytics. During his time at Kalkomey as the Sr. Marketing Manager, Jake has reshaped the way the company utilizes data putting it at the forefront of business decisions and transforming marketing operations. Last year, Jake made the smartest decision of his life and married Erin Trevino-Waldrop. In their spare time together, they like to hustle people in pool halls and vacation in Colorado, showing the locals how Texans get down the mountain.
Michael Wesolowski, Sea Tow Foundation Executive Director, advocates for boating safety  through its EPIRB/PLB Beacon Rental Program, Designated Sober Skipper Campaign and Life Jacket Loaner Program. Previously, Michael advocated for a rare disorder, facilitated economic development; and designed sales promotion. Michael enjoys boating with his family and sweets. Find out more about Sea Tow Foundation at: boatingsafety.com.
Brian C. Westfall, Ranger/Natural Resources Specialist, USACE, serves as Safety and Public Relations Program Manager, Ouachita Project Management Office for the Arkansas Lakes (Lakes Ouachita, Greeson and DeGray) in the Vicksburg District, U.S., Army Corps of Engineers. Brian oversees the community relations program that interfaces with some 10,000,000 visitors, customers and stakeholders annually. Brian is the Executive Past President for the National Water Safety Congress serving on the Board of Directors since 2008. Areas of responsibility include partnerships, interpretation (water and boating safety, environmental education, kids in the outdoors, careers) and public affairs. Westfall is a Corps of Engineers boating instructor and holds a NASBLA teaching certification from the National Safe Boating Council. Westfall is a member of the USACE PROSPECT Interpretive Serves Instructor cadre dedicated to mentoring water and boating safety education to USACE rangers. Brian holds two certifications from the National Association of Interpretation – Certified Heritage Interpreter and Certified Interpretive Trainer. Westfall is a graduate of the University of Arkansas with a Bachelor's degree in Geology. Lastly, Brian serves as a USACE Critical Incident Stress Management (CISM) peer supporter.
Lisa Wilson is the Past Commander of the Atlanta Sail & Power Squadron and has achieved Advanced Pilot and Inland Navigator certifications in the USPS curriculum. She retired from AT&T with 31 years of service in marketing, project management and operations management and holds the Coast Guard Operator of Uninspected Passenger Vessels (OUPV) license. She has boated all of her life on lake waters and about 30 years in coastal waters and owns and operates a 35' Silverton powerboat. She is a bridge member of the University Yacht Club. For the United States Power Squadrons national operations, she serves as the Project Manager for the Boating Safety Virtual Trainer (BSVT) simulator program.